EDIT MAIN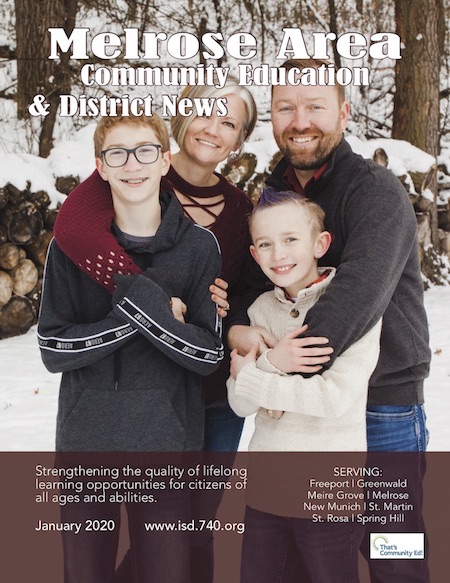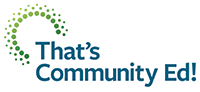 Melrose Area Community Education: REGISTER HERE
How to create your new profile in Eleyo

Strengthening the quality of lifelong learning opportunities for citizens of all ages and abilities.
Would you like to be added to our email distribution list to get frequent updates? Just send me an email to be added: staceyaj@isd740.org.
Like us on Facebook
Director: Stacey Austing-Jacobson,
320-256-6010, Melrose High School Room 106
Assistant: Holly Berscheit
Melrose Preschool Programs
Preschool Teacher: Patty Stordahl, 320-256-4254
Preschool Teacher: Mindy Arnzen, 320-256-5160 x 3428
Early Childhood Family Education
ECFE Teacher and Coordinator: 320-256-4254
Dutchmen Explorers' Club Before & After School Care and Preschool Camp/Preschool Wrap Around

ESL (English as a Second Language) Learn English in Melrose
Location: Melrose High School Media Center, enter door 7
ESL classes are offered for adults that have basic educational needs. Free for anyone age 17 or over who is not presently enrolled in a K-12, school is welcome to enroll.
ABE/GED®
Location: Melrose High School Media Center, enter door 7
Flexible, self-paced, individualized instruction for reading, writing, and math skills, along with preparation for the GED®, Work Keys, Career Ready 101, and/or ACCUPLACER® tests.
Adult Literacy Volunteers Needed: Contact 320-762-3312 ext. 4285 or learn more about becoming an Adult Literacy Volunteer.
Transitioning to college or to the workforce? We can help!
ABE can help you prepare for college and will help you prepare for the ACCUPLACER test. If you are looking for work, we can help you build your resume. You can be proctored in two exams: certificate with WorkKeys, also known as NCRC (National Career and Readiness Certificate), which is a nationally recognized certificate, and computer skills with the NDLP (NorthStar Digital Literacy Project).